name. age. location; Ana. 18. NJ.
10 bands; Hot Hot Heat, The Beatles, Death Cab, Bright Eyes, Freezepop, Elvis, Mewithoutyou, Postal Service, Daphne Loves Derby, The Format, & buttloads more.

7 movies; I Am Sam, Eternal Sunshine of the Spotless Mind, Garden State, Girl Interruppted, Old School, Dumb and Dumber, What Dreams May Come, etc.

5 books; To be honest, i don't read much, but i liked Angela's Ashes, Coldest Winter Ever, The Catcher in the Rye, 1984, & anything Dr Suess.

a few sentences about yourself; You've probably never met anyone like me before. I'm pretty unique. I say and do ridiculous things that don't make sense. I love taking pictures; i think i have about 8 photobuckets. I probably care about people more than i should. I normally love everyone i come across. I get along with almost anyone.

promote in 2 places and post the link here; http://www.livejournal.com/userinfo.bml?user=zebracuntface & http://www.livejournal.com/users/_heartagram_/64346.html?view=131418#t131418

have friends? post a few pictures of their hot asses;


My boyfriend is my best friend.



My soulmate, Izzy.



Ayana.



Gabby.



Casey.



Lily [and an ugly picture of me].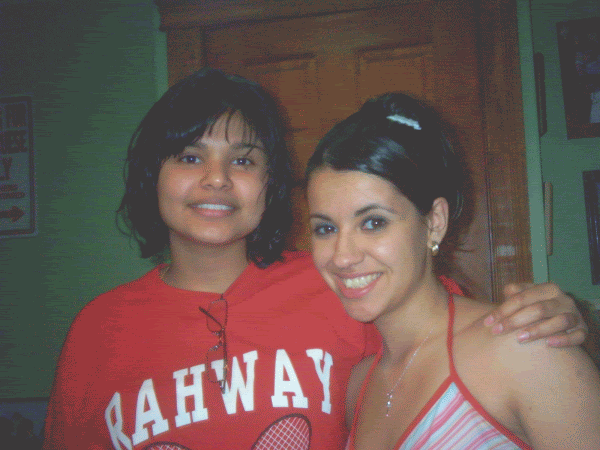 Sheema.



Jenny.



Sean.



Hoffy.



Nick.



Eric, Chewy, & Lily.



Winnie is my homeskillet.

6+ pictures of yourself, not overly photoshopped;



150x150, for the members page;

Uhh, i don't have a program that resizes things. Or, i just dunno how to do it 'cause i'm technically challanged. But, uh, if someone could be kind enough to crop & resize picture number one for me? That'd be greatly appreciated. :]

P.S. Add me? ;]